This post brought to you by iBulb. All opinions are 100% mine.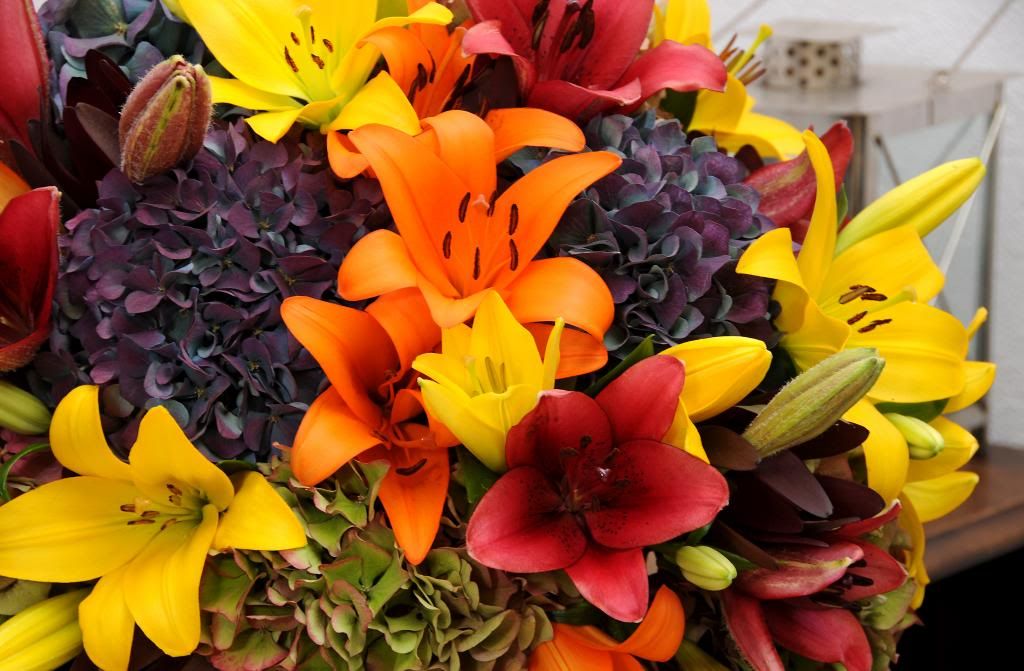 Nothing says spring and Happy Mother's Day like flowers.  In my opinion it's all about the pinks and pastel colors for spring, summer is when we begin to brighten things up even more.  There's no flower that hold more beauty than a lily.
Have you ever stopped to find out the meaning of flowers? Lilies are never boring they come in a variety of colors, which have a variety of meanings.  Some of the meanings are:
Red lilies mean love, affection for a loved one, ardor, and romance.
Pink lilies mean wealthy, join and youth.
White lilies symbolize purity, humility, tranquility and innocence.
Yellow lilies symbolize playfulness, fun and friendship.
I have always enjoyed learning what the colors of flowers mean, it makes it a little more fun when you buy them for someone.
Have you started thinking about what you're going to get mom for mother's day?  Finding the perfect Mother's Day gift can be stressful if you let it.  This year don't let finding a Mother's Day gift stress you out.  Flowers are the perfect gift for mom.
If you choose to go with flowers for Mother's Day the hardest part if figuring out which kind to send mom.  Flowers are awesome, they have always been one of my favorite things.  There's nothing better than that feeling you get when there is a vase full of flowers delivered to you at work.  It's kind of that, look someone loves me feeling.  They love me a whole lot!
Flowers are a great way to say I love you to just about any women.  It doesn't matter if they don't have that special green thumb, sending them flowers is the perfect way to let them enjoy the beauty without needing the green thumb.  This year give that special someone some beautiful flowers, but not the same old roses.
Lilies are awesome for just about any occasion.  I fell in love with lilies after my wedding, I really had no idea how pretty they are.  They are beautiful and modern, the perfect flower for an anniversary, birthday, Mother's Day, wedding day, they are fabulous and perfect in so many ways.
Every now and then I hint to my husband about needing him to send me some lilies so I can decorate my house.  They smell amazing, and give that finishing touch that brighten up any room.  I'm crossing my fingers I get some for Mother's Day my living room really needs some lilies since spring is here.
There is so many fun and unique things you can do with lilies.  Regardless of whether lilies are in a bulb outside, in a pot in your home, or in a vase for Mother's Day, they are one of the prettiest flowers around.  I personally don't think anyone can go wrong with lilies for any occasion.
Don't forget you can purchase potted bulbs at grocery stores, garden centers, flower shops, and more.  It's the perfect time to get those bulbs started!
Learn more about lilies, and find some great bulb inspiration and ideas by following iBulb Lilies on Pinterest.
What's your favorite color of Lily?