This is a Sponsored post written by me on behalf of St. Kitts Marriott Resort & Royal Beach Casino for SocialSpark. All opinions are 100% mine.
St. Kitts Marriott Resort & Royal Beach Casino is the perfect vacation for someone looking for a beach vacation that's off the beaten path, with plenty of exploring to do.  Plus, guest can enjoy GREAT deals like the St. Kitts Marriott Super Sand Dollars offer– Book 4 nights and get 3 nights FREE)  Pretty awesome right!
St. Kitts Marriott Resort & Royal Beach Casio has luxury guest rooms, trimmed with West Indian accent and cutting edge comforts are welcoming, and offer plenty to do.
Goff – For those who love golf.  You'll love the Royal St. Kitts Golf Club.
Casino – 3500 ft. Royal Bleach Casino.
Spa – Perfect for relaxing, is the 15,000 square foot Emerald Mist Spa.
Restaurants – Choose from eight different restaurants.
Lounges – Kick back and relax for a night of fun at one of the two lounges.
Beaches – The beaches offer plenty of activates for guest to enjoy.  Whether it's a day at one of the beautiful beaches located on the southeast peninsula, next to the pristine waters.  Be sure to enjoy the sand between your toes.  FYI Turtle Bay offers white sand, and you'll love the fine surfing condition.
Water Sports – Enjoy a variety of water sports like, Water Safaris, snorkeling, sail boating, jet ski rentals, kiteboarding, yachting, and the awesome Speedy 4 Charters to name a few.  There is PLENTY to do on or off the water!
Sky Safari Tours – Ever want to zip-line?  Now is your chance to zip-line in the rainforest for a different view.  You'll love seeing the lush green rainforest as you fly through the skies at speeds up to 90 km/hr.  I would love the opportunity to ride 1,350 ft. on the Sky Safari Tours Zip-Line!
Tours – Don't forget to find an awesome tour that tickles your fancy. Like horseback riding?  Visit Trinity Inn Stables for a beach and rain forest ride.  Their horses will take good care of you, are well mannered, and if you are like me this is the first place you'll be!  Not into riding horses that's okay, there is tons more to choose from like Greg's Safaris, which is award-winning, fully insured island adventures that takes you deep into the islands rich hidden treasures.  Be sure to check out taxi tours, tropical tours, and plenty others.  You will surely be able to find an island tour that is perfect for you.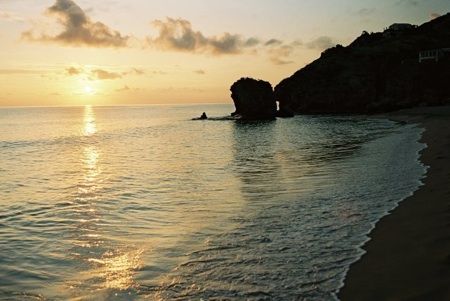 That's not even close to everything there is to do at the wonderful.  Do you love fish?  What about fishing?  Oh, maybe just diving?  Wait, looking into the beautiful water form a boat, that's all thanks!  No problems there is that and more to do.
If you are a history buff thank you will enjoy the Island's History, and have the opportunity to discover St. Kitts history, which dates back to the second voyage in 1493 of the one and only Christopher Columbus who not only sailed the ocean blue, but sailed past the island.  Pretty cool, right!
Sounds like an amazing getaway doesn't it?!?!?!  Swing over and check out the St. Kitts Marriott Resort & Royal Beach Casino for yourself, and don't forget to take advantage of their SUPER St. Kitts Marriott Super Sand Dollars offer, and get 3 nights FREE!