This is a Sponsored post written by me on behalf of P.F. Chang's for SocialSpark. All opinions are 100% mine.
I don't know about you, but I just love P.F. Chang's!  I don't know if you already heard, but they have a few new items on their menu!  I know I was really excited to learn about the new items too.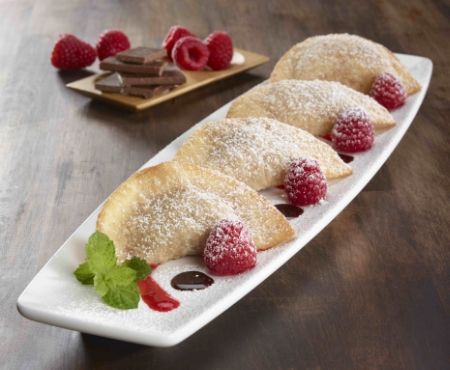 Where I live we are not lucky enough to have a P.F. Chang's, but luckily my husband and I travel about once a month to El Paso, or Albuquerque and they have a P.F. Chang's.  It's one of the only restaurants the whole family can agree on, which is amazing.  Between the six of us that doesn't happen often.  Anyway, let's talk about P.F. Chang's new Winter Seasonal Menu.
P.F. Chang's is celebrating Chinese New Year with a few unique dishes that you are going to love.  The new menu also commemorates the year of the horse, which is a symbol synonymous with P.F. Chang's.  I am sure some of you are wondering what items you will find on the new menu.  The new Winter Seasonal Menu items include:
Orange Ginger Beet Salad
Chili Shrimp Bao
Firecracker Chicken
Red Wine and Pepper Braised Beef
Miso Glazed Salmon
Chocolate Raspberry Wontons
Sweet Vanilla Cream Wontons
Crimson Spritzer
Red Goose Martini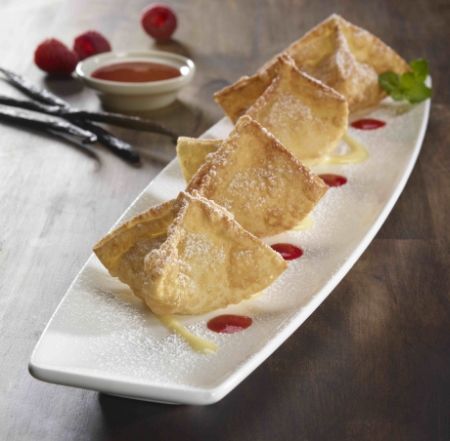 They all sound amazing, and I can think of several I cannot wait to try, but I have always been a huge fan of P.F. Chang's Wontons.  I cannot wait to try the Sweet Vanilla Cream Wontons.  They are handmade, served warm and crispy, with vanilla and raspberry sauces and fresh mint.  Oh, and don't forget they are dusted with powder sugar, and filled with vanilla cream cheese!  Yummy!
Another dish I want to try is the Chili Shrimp Bao, which is Asian inspired sliders.  Imagine a warm, pillowy bao bun filled with Bibb lettuce, chili marinated shrimp, pickled daikon, carrots, and cucumber topped with tamarind chili sauce.
To make things even better right now you can save $10 on a $40 purchase when you visit P.F. Chang's. Right now when you visit pfchangs.com/winter you will receive $10 off your next purchase $40 or more.  Sounds like the perfect way to bring in the Chinese New Year!
Have you been to P.F. Chang's to try their new menu items yet?  If not which ones are you looking forward to trying first?  Be sure to check out the entire Winter Seasonal Menu.
Be social Follow P.F. Chang's on Pinterest, and Follow @pfchangs on Twitter.