This is a Sponsored post written by me on behalf of Pointclub.com. All opinions are 100% mine.
Do you love earning rewards for doing things you are likely already doing online?  I have been using rewards based programs for several years, and have received some pretty awesome merchandise, and traded in points for things like gift cards and PayPal cash.  In my opinion anyone who spends time online should take advantage of rewards based websites like PointClub.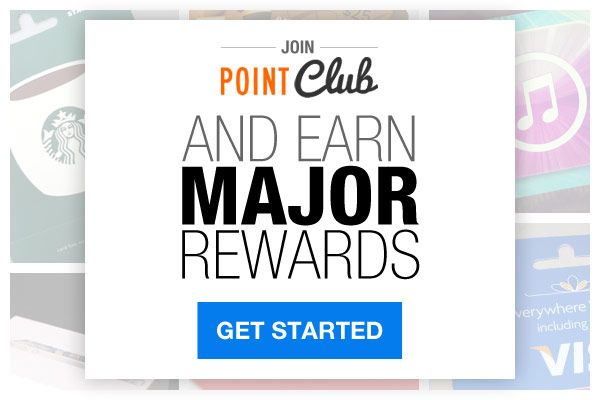 About Point Club
PointClub.com is a loyalty and reward based websites that offer users a chance to play games, answer polls, fill out surveys, shop online, watch videos, and more.  It's a great way to earn points and redeem them for the things you, like: Visa, Target gift card, Walmart gift cards and more.  The best thing about PointClub.com is that joining doesn't cost you a penny – It's 100% free!
PointClub Games
Are you falling out of your chair right now?  I know I almost did when I read I could earn rewards for playing games online.  I couldn't help myself – I had to find out what games. After signing up with ClubPoints I went straight to the games.  I was surprised when I found great games, like Spin and Earn, Scratch Attack, Hoop Challenge, Crazy Taxi, and Steam Rocket to name a few.  After playing a few, Steam Rocket is by far my favorite lol.
Watch Videos
I don't know about you, but I often find myself watching video while I am online.  I might head over to YouTube, or see something on a website that grabs my attention.  I watched a few videos, and noticed a Breaking Bad video.  Since it's my favorite show, I would have to say it's my favorite video lol.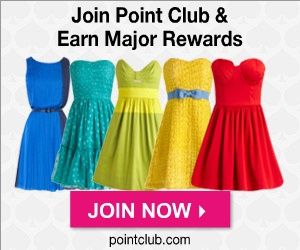 If you are looking for an easy way to earn a little extra cash, or some really awesome merchandise consider giving PointClub a try.  PointClub offers user an easy way to earn extra money, or great merchandise for doing fun activates online.  If you already spend time playing games online, watching videos, shopping, answering polls, and other great activates why not do it and earn a little something for your efforts and Join PointClub.com for Free.
Be sure to Follow PointClub.com on Twitter, and don't forget to Join PointClub.com for Free.