This post brought to you by Pompeian. All opinions are 100% mine.
I have some pretty awesome news to share with you!  Don't miss out on this one, it's going to be packed with awesome stuff!  If you like food, fun, and contests you better keep on reading because I have some pretty darn exciting stuff to share with you….. Are you wondering what it could be yet?  Let's get going already!
Its spring, I'm sure many of you have been thinking about becoming healthier, or going on a diet.  Have you heard about the Mediterranean diet?  It's boosted in popularity of olive oil and Pompeian is the leader in olive oil.  Pompeian has some other less known secrets that they want to share with you, it's been a chefs secret for decades.  It's grapeseed oil.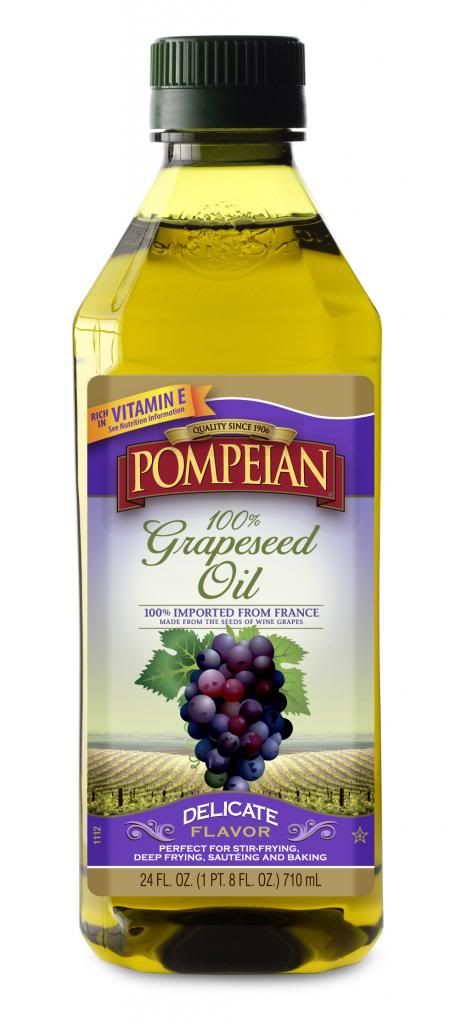 Did you know that grapeseed oil has health benefits that are much like olive oil, and it's even more versatile for cooking since its light in taste and has a high smoke point?  To be honest this is my first time to hear about grapeseed oil, but it sounds pretty awesome.
To make things even better I have a fabulous recipe for you to try using grapeseed.  Who likes Beef Stir-Fry?  It's one of my favorites, I just love a good Beef Stir-Fry.  It also something that isn't too difficult or time consuming to make.  Check out this fabulous Beef Stir-Fry recipe reimaged!
Beef Stir-Fry Recipe Using Grapeseed Oil
½ cup of low-sodium beef broth
1/3 cup of teriyaki sauce
¼ cup of rice vinegar
3 tablespoons of Pompeian OlivExtra Premium Mediterranean Blend Oil
2 tablespoons sugar
2 tablespoons cornstarch
1 tablespoon Asian dark sesame oil
1 pound flank steak.  Cut it up going against the grain into about ¼ inch strips.
4 cups of broccoli florets
1 whole green pepper.  Be sure to remove the seeds and cut it up nice and thin
1 red onion (small). Slice it up nice and thin.
1 8 ounce bag of matchstick carrots cooked brown rice.
Making this fabulous recipe is nice and easy!
To start you need to do is grab a bowl, add broth, teriyaki sauce, rice vinegar, 1 tablespoon of the olive oil, sugar, and cornstarch and sesame oil and whisk together.
Next you're going to need a large skillet.  Heat up one tablespoon of the oil over a med-high heat.  Add in your ¼ strips of flank steak and cook for right about 3 minutes.  Be sure to stir the flank strips occasionally to keep them from burning.  Remove the pan from the heat and set aside.  Be sure to drain any of the oil that is left in the pan.
Grab your skillet, place on medium-high heat.  Now you will add your broccoli and ½ cup of water, cover and cook for about 5 minutes or until your flank steak is nice and tender.  Remove cover and cook until water is all evaporated.  Add the remaining 1 tablespoon olive oil into the pan, peppers and red onion, stirring occasionally for about 4 minutes or until everything is crisp-tender.  Add your carrots and cook for 1 minute.
Return to the beef skillet and add your reserved sauce.  Cook for about 2 minutes or until it's a nice thickened consistence.
You're done!  Goes great on top of brown rice!
Special thank to Pompeian for this fabulous Beef-Stir Fry recipe. 
Now for the awesome part!

There's an awesome contest going on right now!  All you food bloggers out there are going to love this!  Pompeian and Hungry Girl are challenging all us bloggers to change their oil by re-imagining a recipe that uses butter or vegetable oil and try Pompeian's Grapeseed Oil or OlivExtra Premium Mediterranean Blend.  Post the recipe with a picture to your blog, head on over to the Pompeian's Time to Change Your Oil Facebook app, share a link to your awesome blog post, enter your contact info, hit the SUBMIT button.  The winner has a chance to win an all-expense paid trip to BlogHer Food '13 in Austin, TX June 7-8.
If you ask me that's totally worth it, plus the health benefits really sound awesome!  I haven't tried the Grapeseed oil yet, but it sounds fabulous.  My next trip to the store I will be buying Grapeseed oil!