Are you on the hunt for the perfect photographer? Just like event venues, there are photographers for every occasion.  You can search Photographer Central for photographers in your area or if you are if you are involved in a destination event, search for photographers in the area. I also noticed that a lot of the photographers travel! Information about photographers and their price points right at your finger tips, how awesome is that?
It's Peachy Keen's Owner, Priscilla is getting married in the next year and currently in search of the perfect wedding photographer. This is one of the most important parts of the wedding because photos capture memories. A photographer that is gifted in his/her craft is able to capture special moments that create everlasting memories for the couple to enjoy for years to come. Photographer Central allows potential clients to look at their previous work, obtain information about the company and eligible photographers, pinpoints which photographers are willing to travel, and displays price ranges. They are able to create the perfect fit for every occasion; especially weddings!
To get started, search your hometown or the location where the event will be held.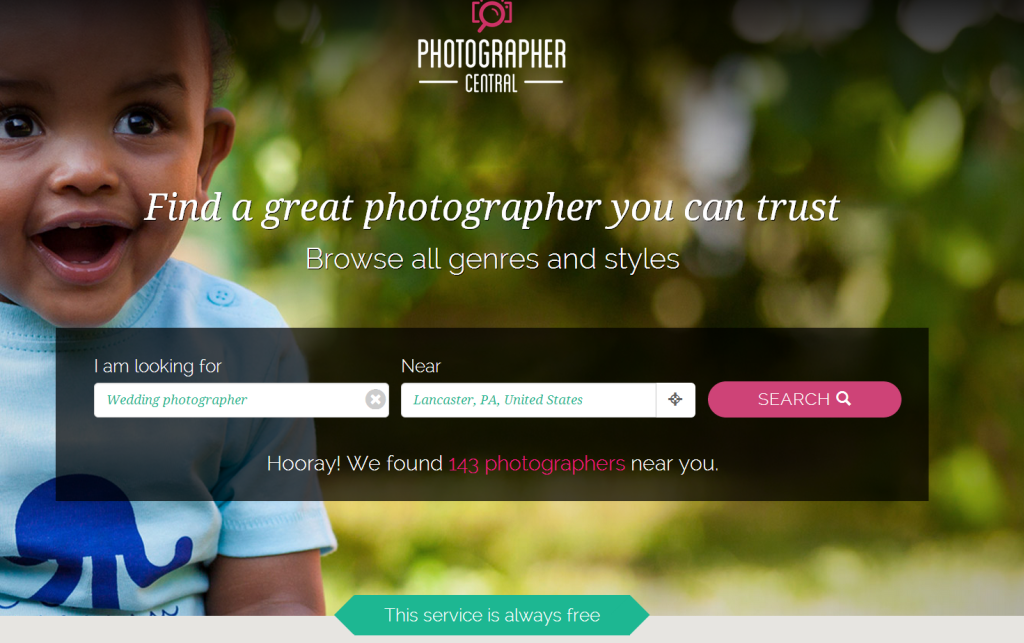 Once this information is entered a list of companies and example photos will be displayed.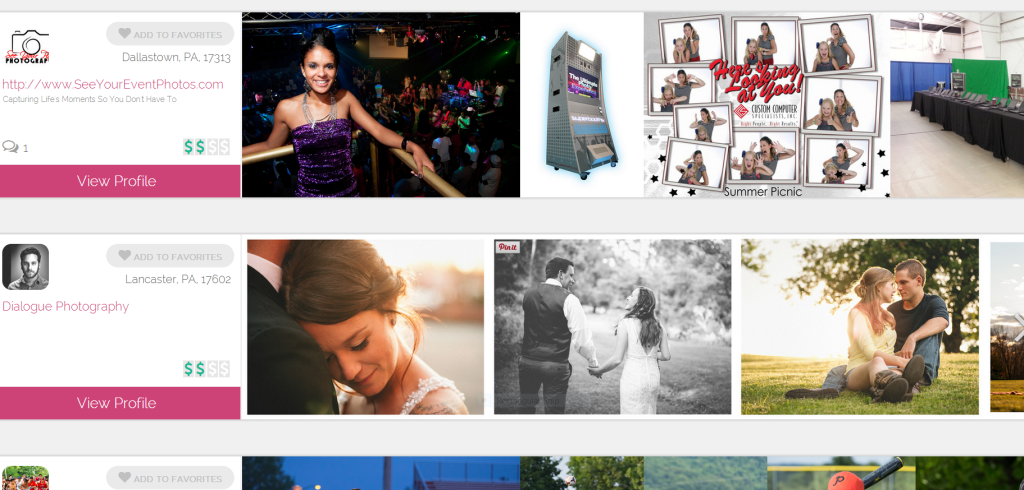 Now,  search for photographers in your price range and start narrowing down the field!  Pretty cool right?!

Have you found the right fit? Click on the photographer's profile and read about them, their prices, travel restrictions, and lots, lots more.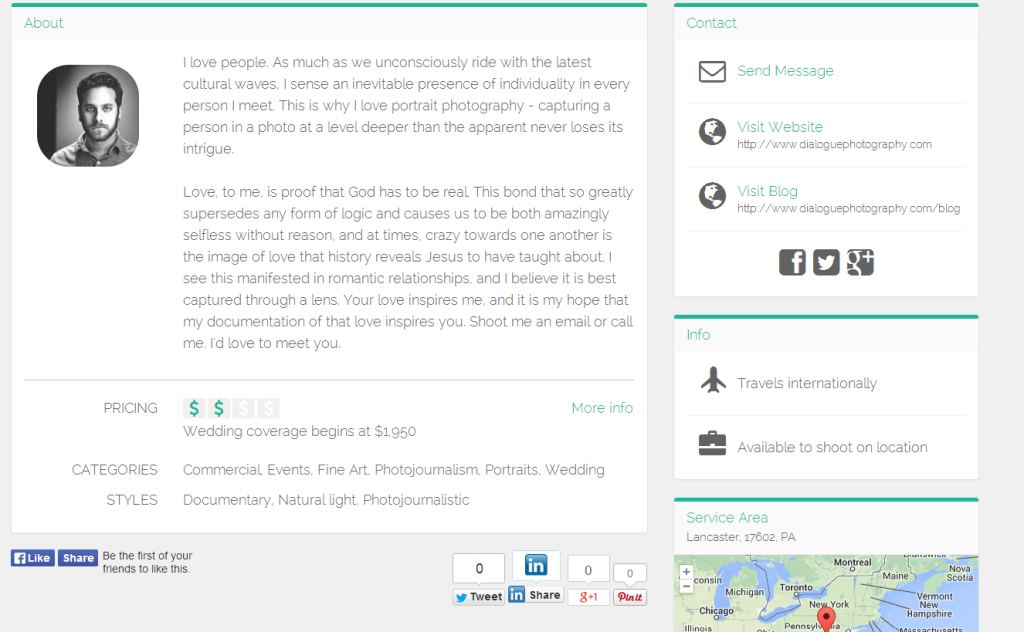 ~GIVEAWAY~
Now, on to the good stuff!!
One winner will get a $50 Visa Gift Card to put towards a photographer of their choice when one is needed!
Open to USA only- 18+ years or older. Pink Ninja Blogger did not receive any compensation for this post. All opinions are mine and mine alone. This giveaway is sponsored by Photographer Central and Pink Ninja Blogger is not responsible fulfilling the giveaway prize or any shipping mishaps that may occur.
GOOD LUCK